Kiel Figgins
-
Character Animator
---
Film Broadcast Personal Resources Reel Resume Contact Store



Animation - Insomniac Records from Kiel Figgins on Vimeo.


Insomnaic - Logo
Spring 2014

Duties Include: Animation / Rigging / Cameras / Previz

A fairly small project with a quick turn around. I was pleased to see how much of my orignal previz and previz assets made it through to the final version. They gave me free reign to design the orb rocket and how they released, so that's always fun. You can see the orignal previz below. Once I finished the animation, I was pleased to see how bright and colorful the final renders came out.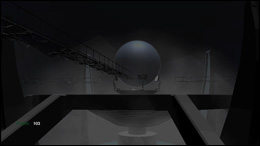 Property of Create, 2014